One reason all hunters should be sad that Hummer died is the Hummer H3T. This is my ultimate hunting truck. I love everything about it, the look, capability, capacity (for children especially) and the overall practicality. With the H3T Hummer stepped up their game in all areas including answering the request of their H3 customers who wanted a V8. The H3T  Alpha came with the 5.3L Vortec engine found in its full size GM cousins. This packed more torque and power in a smaller and more capable truck.


Not only do I think it's cool, Four Wheel Magazine gave it the Pickup Truck of Year for 2009. It's loaded with features from the bed to underneath. The bed has a rail system as well as in bed storage areas. You can add to that with endless customization of the bed with the various accessories offered. All models came with an electronic front locker to compliment the one in the back and, the Adventure package came with 33″ tires and 4:1 transfer case, making it extremely off-road worthy. The engine line up consisted of the 3.7L inline five with 239hp and 241 lbs-ft that is shared with the H3, Colorado and Canyon (who it also shares a platform with) and the 5.3L V8 with 300hp and 320 lbs-ft that is shared with the GM Full size trucks and SUV's. Other stats include 24″ water fording ability, 10.2″ minimum ground clearance, 38.7 approach angle and 30.6 departure angle.


Bottom line is if you see one for sale buy it! Since Hummer died and we only got two years of production these trucks are rare enough to see on the road much less for sale.One thing is for sure all those numbers mean it can get you to that remote hunting, fishing or camping spot with ease. I know the properties I hunt by the end of the season they are rutted, muddy and almost impassable. Hopefully one day I'll get to slush through them in my very own Hummer H3T.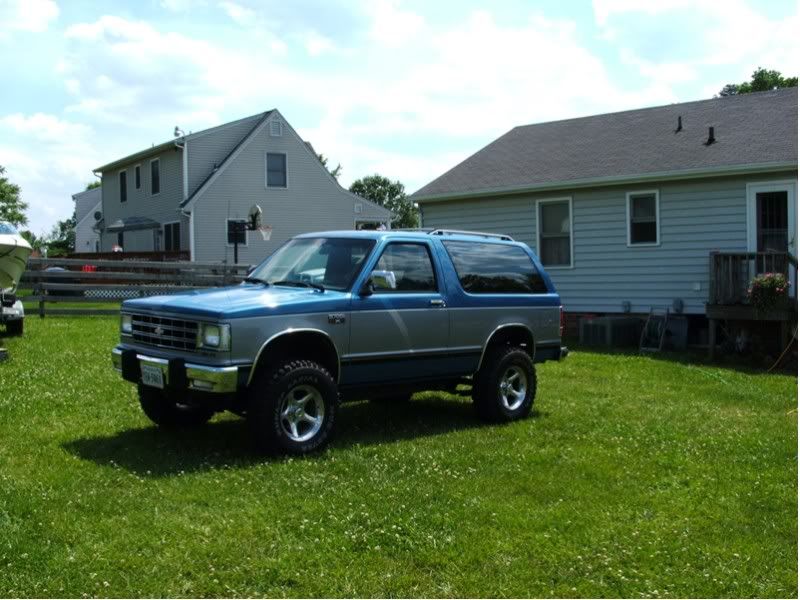 What's your real life or dream hunting rig? Currently I either drive my 2002 Mazda Protege5 (stop laughing) or my restored 1988 S-10 Blazer seen above. I really love cars and trucks almost as much as hunting. I'm definitely looking forward to the release of the 2012 Jeep Gladiator. It could be a contender for my dream hunting rig and dethrone the H3T.